Meet this years Committee
I"m a former CEO of a National
Textile Charity and had a
working career in, Education,
Social Work mainly in senior
management roles. I served as
a Baildon Town Councillor for
six years until 2019 latterly as
Vice-Chair. I have lived in
Baildon for most of my life and
have held both garden and Smallholder plots at Charlestown for over 30 year
Louise Mallinson - Vice Chair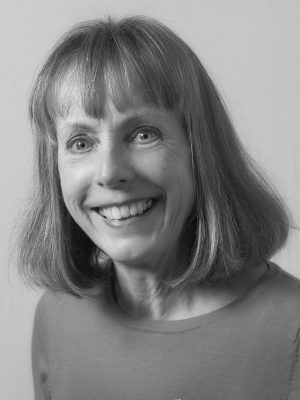 I am a retired secretary in NHS
management. I am a very keen
gardener and have had an
allotment at Thompson Lane for
about 10 years. I had to wait a
long time on the waiting list and
was thrilled when I got my own
plot. I became an Allotment
Officer shortly afterwards and have enjoyed this role. However, since Roger retired from running our Shop, I have taken over the running of the shop with Mike, the Thompson Lane Allotment officer, along with Keith, Peter and Paul who volunteer on a regular basis. As a team we are keen to get more young people
Catherine Dunn - Treasurer
I have been a Baildon resident for over 20 years and have ambled around most of the streets and moors with my Labrador, Ruby. Usually, I am sat behind a desk bookkeeping but have loved growing produce as a hobby since I signed up to a basic gardening course a few years ago. This year I will finish the RHS Level 2 Horticultural course so I'm hoping my veg, herbs and flowers will be out of this world!
I am pleased to be involved with the Baildon Horticultural Society committee and looking forward to helping oversee the running of the two allotment sites and being involved with their future plans.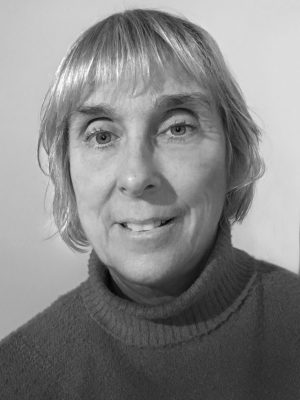 I share plot 74 at Charlestown with my partner Ian. We"ve had the plot since May 2018. We like to grow organically and we are trying a no dig approach. I also love gardening, walking and skiing.
Dawn Tinsley - Show Secretary & Newsletter
Currently working for HM Revenue
& Customs, I was born in Baildon,
moved to Nottingham in 1986 and
returned home in 2002. My
daughter flew the nest to study Fine
Art at Nottingham University,
leaving me with far too much time on my hands. I"m now into my 5th growing year at Charlestown; attempting to live sustainably, conserve wildlife, while practicing organic gardening.
I've successfully co-ordinated a fantastic team of volunteers to deliver the Baildon Horticultural Society Show for the second year, I also enjoy producing your monthly newsletter. I"m usually around Sunday morning at our Charlestown sales hut, we are a friendly team, please pop and see us for a chat.
Richard Nottidge - Membership Secretary

I have lived in Baildon since 1988. I used to have an allotment at Charlestown in the 1990's but for the last few years I have had a plot at Thompson Lane. I am married with 3 grown up children. I have been a keen gardener most of my life.
I set up Baildon Tree Partnership and we are making plans to plant trees in Baildon.
Ian Helyar - Health & Safety
I share plot 74 with Sue Wheatley. Sue does all the planning and I provide the labour! We love eating our organically grown vegetables.
I"m a retired risk manager so my main interest on the committee is health and safety.
When Sue is on our plot on her own she invariably tells people I"m golfing. This is true, I am a member of Baildon Golf Club. My other interests are skiing, walking & cooking.
Robin Weedon - Communications
I"ve worked in the photography and design industry for 40 years. I moved to Baildon 20 years ago and now work as a freelance photographer from my studio at home. I don"t have an allotment but have been a keen gardener for most of my life.
Charlotte Martin -
Allotment Officer, Charlestown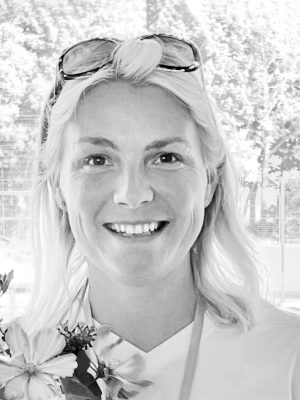 I have plot 35 behind the huts. It"s a smallholding plot where I keep my chickens but it also has a lovely growing area. I am also a
joint tenant with my dad on plot 60N&S where we keep our
heritage turkeys and ducks. I"m
a paediatric nurse and have
lived in Baildon all my life. My
passion is my animals and just being outside. I've had my plot for just over 3 years and absolutely love it. It keeps me sane and gives me time to myself. My favourite thing to grow is probably pumpkins but I like to try different things like Cucamelons and Loofahs. I can"t wait for spring to get going with the new season!
Hi everyone. I recently rejoined the committee after a few years "resting". I have been an allotment holder at Charlestown since taking
early retirement from teaching in 2005. I have lived in Baildon since 1990 and originally come from Heaton, Bradford.
Soon after taking the plot, I joined the committee and became an Allotment Officer, together with several other plot holders. I held this role for several years. I also helped run the Site Shop together with Eric Binns. Other tasks I"ve been involved in were raising sponsorship funds for the Annual Show, fencing and the gate at Charlestown, mapping, division and allocation of allotments, building the counter in the shop and various other tasks as they arose. I have also been Chair of the committee twice, as well as stand-in minute taker when required. It was during my previous times as a committee member that I nominated various members for vice presidencies for the work they had done for the Society. I stood down from the committee as Allotment Officer in 2015 in order to spend more time travelling, allotmenteering and pursuing other interests. Now I"m back!
Having observed the success other plotholders had with their polytunnels I recently built a polytunnel too and am enjoying the challenge of trying to grow veg all year round. The results have been pleasing so far.
I am looking forward to helping the Society develop further and becoming an integral part of the Baildon community.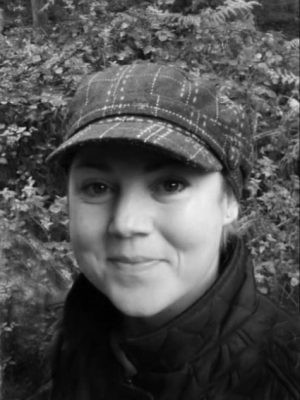 I have had my allotment at Thompson Lane since Dec 2020.
I have had a lifelong passion for gardening and have
the RHS Level 2 qualification in Practical Horticulture. I also
care deeply for our natural world and always try to garden with this in mind. I only ever use peat free compost, and in my small garden at home I have a variety of plants for the benefit of invertebrates and birds, plus two hedgehog houses (one with a tenant!), hedgehog highways (holes in otherwise impassable fences), a small wildlife pond, amphibian den, four log piles, three bug hotels, two swift boxes (supplied by Baildon Swift Group), two bird boxes occupied by blue tits, a bird bath and a bat box. I am now entering my second year on my no-dig allotment, and in addition to expanding the range of fruit and veg I grow, I plan to add some of these wildlife habitats, plus insect-friendly flowers suitable for cutting. Hopefully, having greater diversity on my plot will help keep down the slug population!